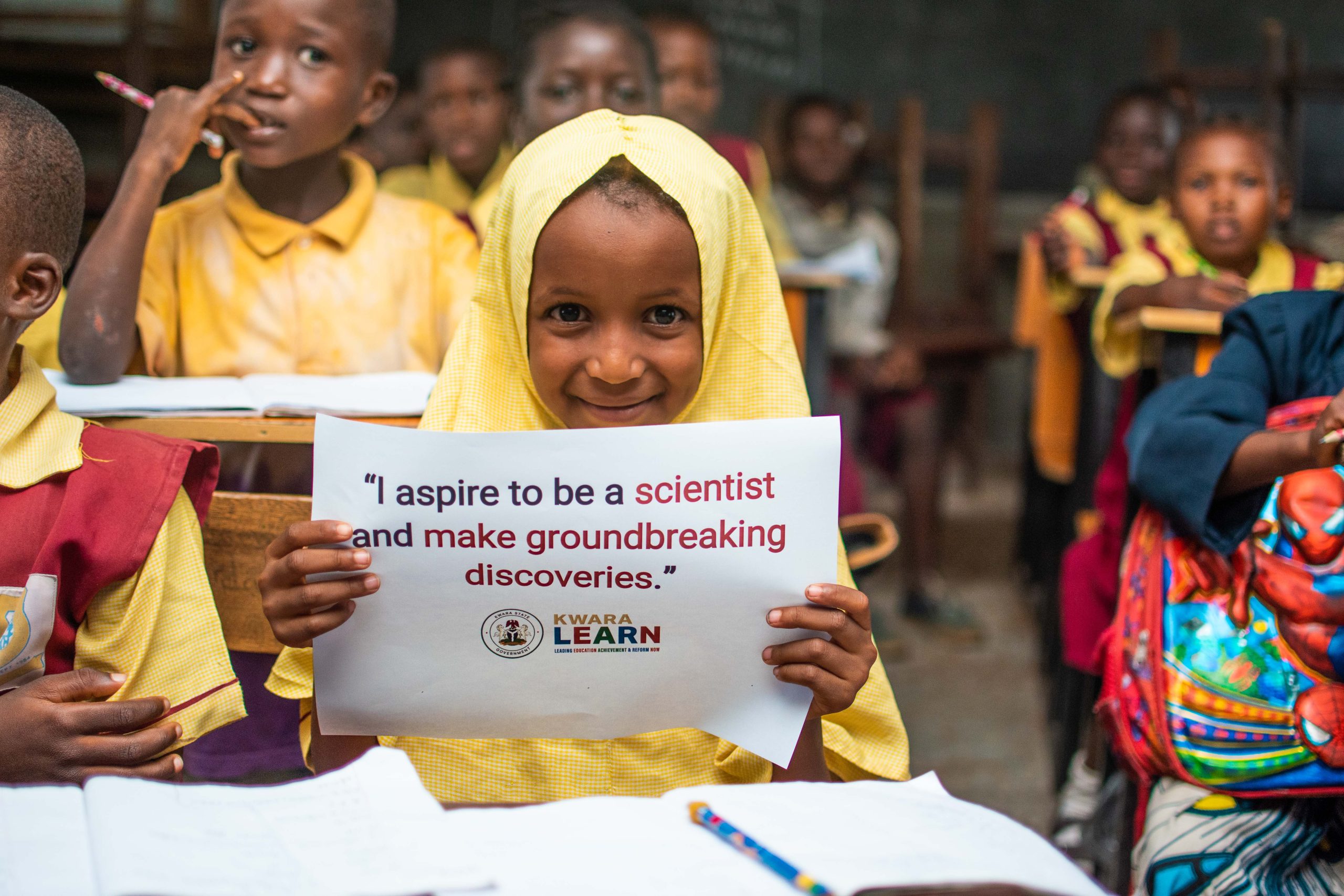 Imagine a world where every girl's dreams are valued as much as the air we breathe. In this part of the globe, young girls harbour dreams that can change the world. Yet, many of these dreams remain unfulfilled due to unequal access to education. With the transformative power of the KwaraLEARN programme introduced by the Kwara State Ministry of Education and Human Capital Development and Kwara State Universal Basic Education Board, these dreams, often stifled by societal norms, are now taking flight.
In Nigeria, like many other Sub-Saharan African countries, girls continue to face numerous challenges that limit their access to quality and life-changing education, thus stifling their dreams and aspirations. According to a 2023 report by UNICEF, approximately 10.5 million children in Nigeria are out of school, and a startling 52.5% of these children are girls, effectively crushing more than half of their dreams and ambitions.
Gender, much like poverty, plays a significant role in this pattern of educational marginalisation. The factors driving this education deprivation in Nigeria encompass economic barriers and deeply ingrained socio-cultural norms that discourage formal education, especially for girls.
UN Secretary-General António Guterres declared, "Women and girls can lead us to a fairer future… a world where every girl can lead and thrive." This underscores the urgent need to bridge the education gap, a sentiment echoed by Governor AbdulRahman AbdulRazaq, at the recent Devex event on the sidelines of the #UNGA78 in New York. He emphasised that "technology is a must in the school. We really must have to do it. It's an urgency of now. We want to move a lot of people out of poverty through education."
Thankfully, the AbdulRazaq-led Kwara State Government is heeding the call for change and boldly investing in action through the introduction of the KwaraLEARN programme in schools across the State.
KwaraLEARN, an initiative of His Excellency, Mallam AbdulRahman AbdulRazaq, aimed at revolutionising basic education, has achieved remarkable results in just a year and a half since its introduction. These achievements include an increased attendance rate among teachers and pupils, the integration of technology into classrooms, transparent school management, comprehensive teacher and headteacher induction training, the provision of high-quality learning materials, world-class classroom management techniques, a 21st-century pedagogical approach to lessons, and a significant increase in the enrolment of out-of-school children, with girls being the major beneficiaries.
The theme of the 2023 International Day of the Girl Child is "Invest in Girls' Rights: Our Leadership, Our Well-being." In this regard, KwaraLEARN is at the forefront, empowering children, especially girls, to thrive and lead growth and development in the state. Governor AbdulRazaq's support for transformative education through the KwaraLEARN programme has gender parity built into its design, ensuring that girls are given school leadership roles and equal learning opportunities as boys.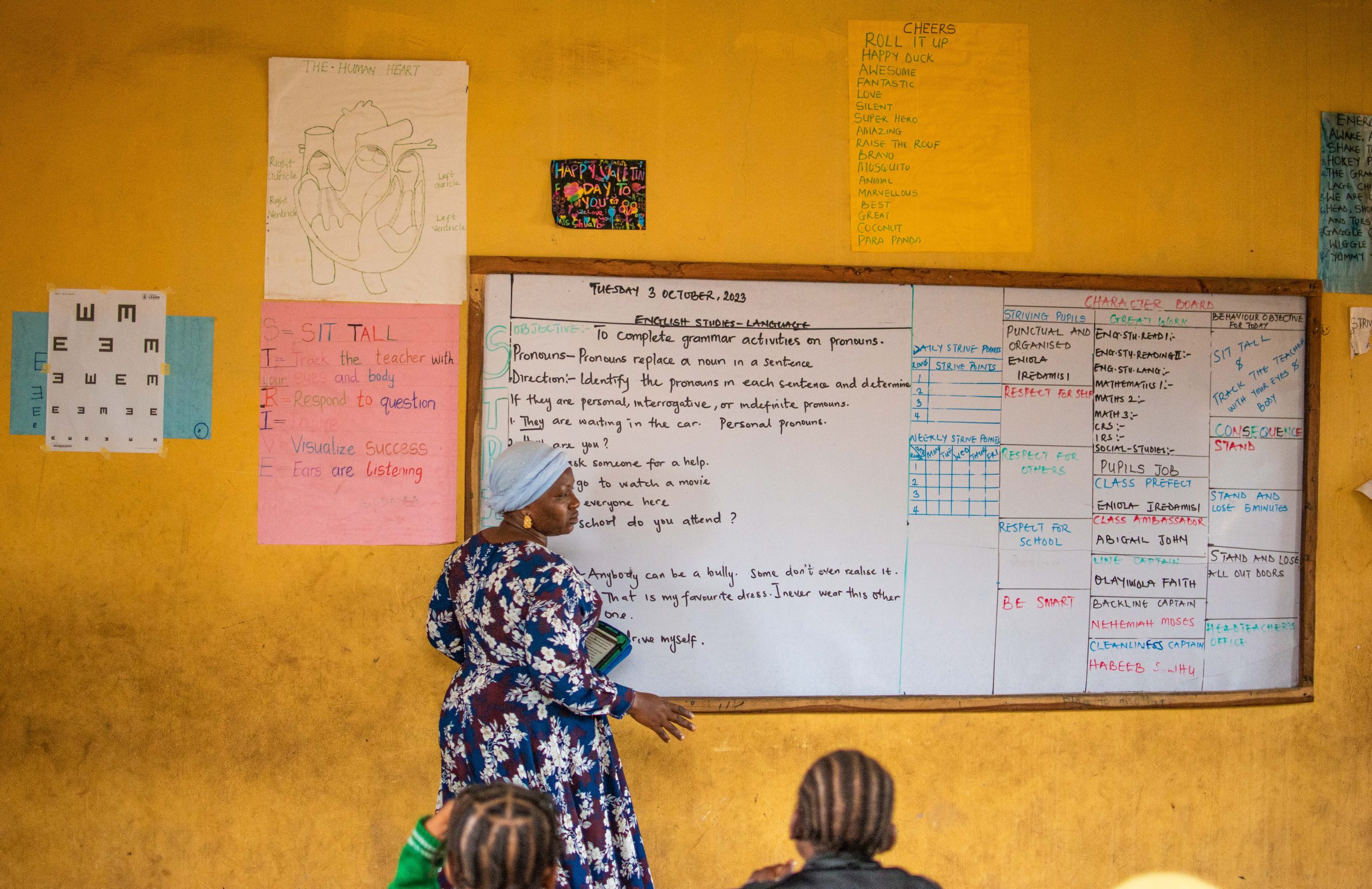 Mrs. Ramat Shuaib, a P6 teacher at Fate LGEA-IS, says, "I've witnessed the transformation in our classrooms. KwaraLEARN's methods empower girls and boys alike to reach for the stars. The cheers, energisers, songs, even STRIVE points introduced by KwaraLEARN for our pupils and classrooms are keeping them engaged."
Since the launch of the KwaraLEARN programme, over 120,000 children have been enrolled in 872 government schools across 10 Local Government Areas, namely Asa, Baruten, Ekiti, Ilorin East, Ilorin South, Ilorin West, Irepodun, Offa, Oke-Ero, and Patigi LGAs. Notably, out of the current 116,000+ enrolled pupils, a remarkable 55,272 of them are girls who now have the opportunity to receive a holistic education that will contribute to their development and success in life.
Dreams are the driving force behind every great achievement. They empower us, inspire us, and define our purpose. The dreams and aspirations of the girl child are no less significant than those of boys. Girls like Mary, Nafisah, Feyisara, and Eniola aspire to be teachers, lawyers, and scientists, and they are now closer to achieving those dreams thanks to KwaraLEARN and the unwavering support of the Kwara State Government.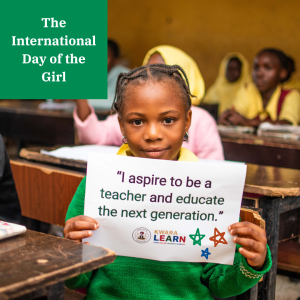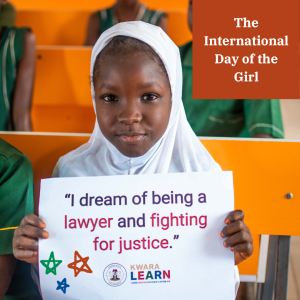 Bolade Philips, a teacher at Baptist LGEA-IW, reflects, "The change we've seen in our pupils in the last 18 months is remarkable. Thanks to KwaraLEARN, I'm now a better teacher, and my pupils are the greatest beneficiaries of this transformation. They sincerely want to come to school now. They want to learn."
KwaraLEARN's holistic, technology-driven methods ensure that teachers and school leaders are trained to monitor each and every pupil's work during lesson delivery, leaving no child behind, regardless of their gender. Equal participation is encouraged, and teachers are trained to call on both boys and girls in the classroom, ensuring a balanced learning environment. Furthermore, technology is used to monitor pupils' attendance performance and other indicators, ensuring that girls stay in school and receive a quality education.
To promote girls' safety and reduce gender-based violence in schools, KwaraLEARN has implemented a strict zero-tolerance policy for child abuse. Corporal punishment is vehemently prohibited, and pupils are motivated to work hard and stay focused through positive behavioural management.
As we celebrate the 2023 International Day of the Girl Child, let's remember the dreams and aspirations of young girls like Amina, Gloria, and Tofunmi. We will continue breaking down barriers and creating opportunities for these children to shine, especially girls. To all parents, teachers, government partners, and other categories of stakeholders, it is essential that we continue supporting initiatives like KwaraLEARN, because the dreams of these children hold the promise of a Kwara that works for all, and a shared prosperity we all desire.