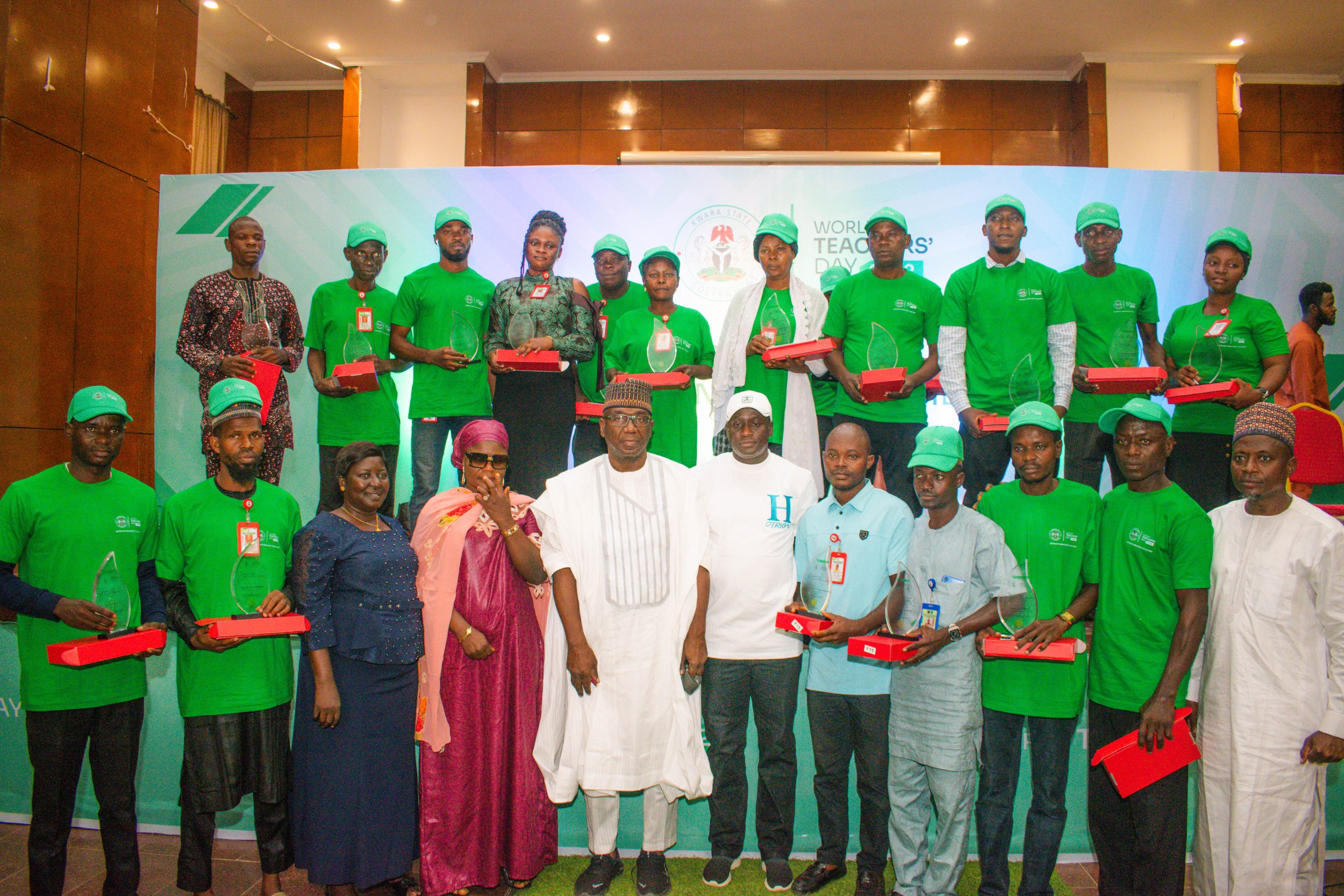 Governor AbdulRahman AbdulRazaq of Kwara State consistently reiterates the dedication of his administration to delivering education that is both high-quality and relevant to the 21st century.
"Our huge investment in the education sector continues despite dwindling revenues and competing priorities for governments worldwide. We are investing heavily in education and human capital development because we prioritise the sector and the future of the state," he emphasised at the Phase 2 KwaraLEARN Teachers' Induction Training Graduation Ceremony in Ilorin.
His Excellency's actions speak louder than his words when it comes to providing quality education. Since taking office in 2019, Governor AbdulRahman AbdulRazaq has shown his commitment through the renovations and construction of new school buildings across the State's 16 Local Government Areas and the hiring of 4,701 additional teachers to strengthen the State's education workforce. Additionally, under His Excellency's leadership, education in the state has been digitised with great success.
Kwara State's emphasis on enhancing the quality of education and the well-being of both teachers and pupils would be highly praised by UNESCO, the United Nations' education agency, which frequently advocates for investing in education. By focusing on the development of both pupils and teachers, describing the latter as the bedrock of the State and the former as the future of the State, Kwara State aligns with the theme of this year's International Day of Education, "Investing in People, Prioritising Education". January 24th was designated as the International Day of Education by the UN in 2018 to recognize the significance of education for growth and peace.
The International Day of Education is a reminder that despite the progress being made in terms of global growth, there are still societies that do not prioritise education. This day serves as a call to action, emphasising the importance of inclusive and equitable quality education for all in order to achieve gender equality and break the cycle of poverty.
The AbdulRazaq government's focus on human capital development through strategic interventions, such as the KwaraLEARN programme, has been a comforting solution to the problem of children and youths being out of school. The government's efforts have been praised globally. As part of this effort, thousands of government teachers and school leaders have been retrained in digital and scientific teaching methods and are now providing this education to public primary schools in ten Local Government Areas in the state.
Mallam AbdulRazaq has explained the significant investment made in primary education as a way to improve the learning outcomes of pupils. He believes that providing a solid foundation in primary education is crucial for children's development.
KwaraLEARN, which is supported by NewGlobe as its technical partner, ensures that every teacher receives instructional guidance that is based on the latest pedagogical research. This technology allows for world-class lessons to be delivered by all teachers and also enables real-time monitoring from every classroom in every school, which is designed to maximise learning.
Stakeholders like KWSUBEB understand the importance of providing high-quality lessons and are able to monitor not only pupils' progress but also other key metrics. Prof. Adaramaja stated, "We have provided tablets to primary school teachers so they can access the same curriculum and lesson materials."
"This technology allows us to decrease absenteeism, truancy, and absenteeism among teachers. By using remote monitoring, we can monitor who is teaching what and the quality of teaching across primary schools."
KwaraLEARN has trained primary school head-teachers and teachers in the use of digital technology, such as tablets and updated curricula. This programme has been implemented in 870 public primary schools in Kwara State and has improved the interaction between teachers and pupils through the use of eLearning.
In addition to incorporating technology, Kwara places a strong emphasis on the well-being of its teachers. During the closing ceremony of the Phase 2 Teachers' Induction Training, His Excellency reemphasised his administration's commitment to the wellbeing of teachers. "I assured teachers of improved welfare packages beyond paying their salaries. We appreciated the best teachers recently. We are working on a housing scheme, which will come into place very soon by the grace of God. We will also come up with a scheme under which teachers will have access to car loans," His Excellency stated.
The Chairman of the National Union of Teachers, Kwara State Wing, Comrade Oyewo Bashiru Ayinde, has praised the support provided to his members. "KwaraLEARN has transformed the way teaching and learning is approached, making it more focused on the needs of the pupils. The technology also allows the teachers to continuously learn and improve as they have access to guidance and support. Overall, it has been a positive experience," he said.
When teachers are provided with proper resources and training, the pupils are the primary recipients of the benefits. A study conducted by 2019 Nobel Prize-winning economist Professor Michael Kremer in Kenya discovered that the methodologies used in KwaraLEARN led to significantly improved learning outcomes in numeracy and literacy compared to traditional teaching methods, with pupils learning twice as much in numeracy and three times as much in literacy. This study is considered one of the most rigorously conducted interventions in Africa and Emerging Markets.
At various forums, parents have praised Governor AbdulRazaq's KwaraLEARN programme, noting improvements in their children. One parent during the First Week of School Visits, Mrs Munirat Jimoh, stated, "I am pleased with the progress my kids are making through KwaraLEARN. I did not anticipate them performing so well in the exams, my son in Primary 5 came second, while the one is Primary 3 came first." At Bishop Smith LGEA School B, Hajia Madinat Sanni, a parent, also recognized the academic advancements of her wards. "My child is performing so well. I regularly check in with his teacher and I'm pleased with his progress."
As this year's International World Education Day highlights, Mallam AbdulRahman AbdulRazaq understands the value of investing in the education sector. He recognizes the transformative power of quality education and is working to provide pupils with a more promising future through the KwaraLEARN programme, which not only improves their education but also provides their teachers with the skills necessary for a successful 21st-century education system.
This article appeared originally in The Nation, Jan 25, 2023.