KwaraLEARN was recognized by the Federal Ministry of Education at the recently concluded 5th Annual Review Meeting (ARM) of Registrars/Chief Executive Officers of States and FCT Examination Bodies' Harmonization and Standardization of Basic Education Certificate Examination (BECE). The 5th Annual Review Meeting attracted stakeholders and representatives from across the 36 states and the FCT.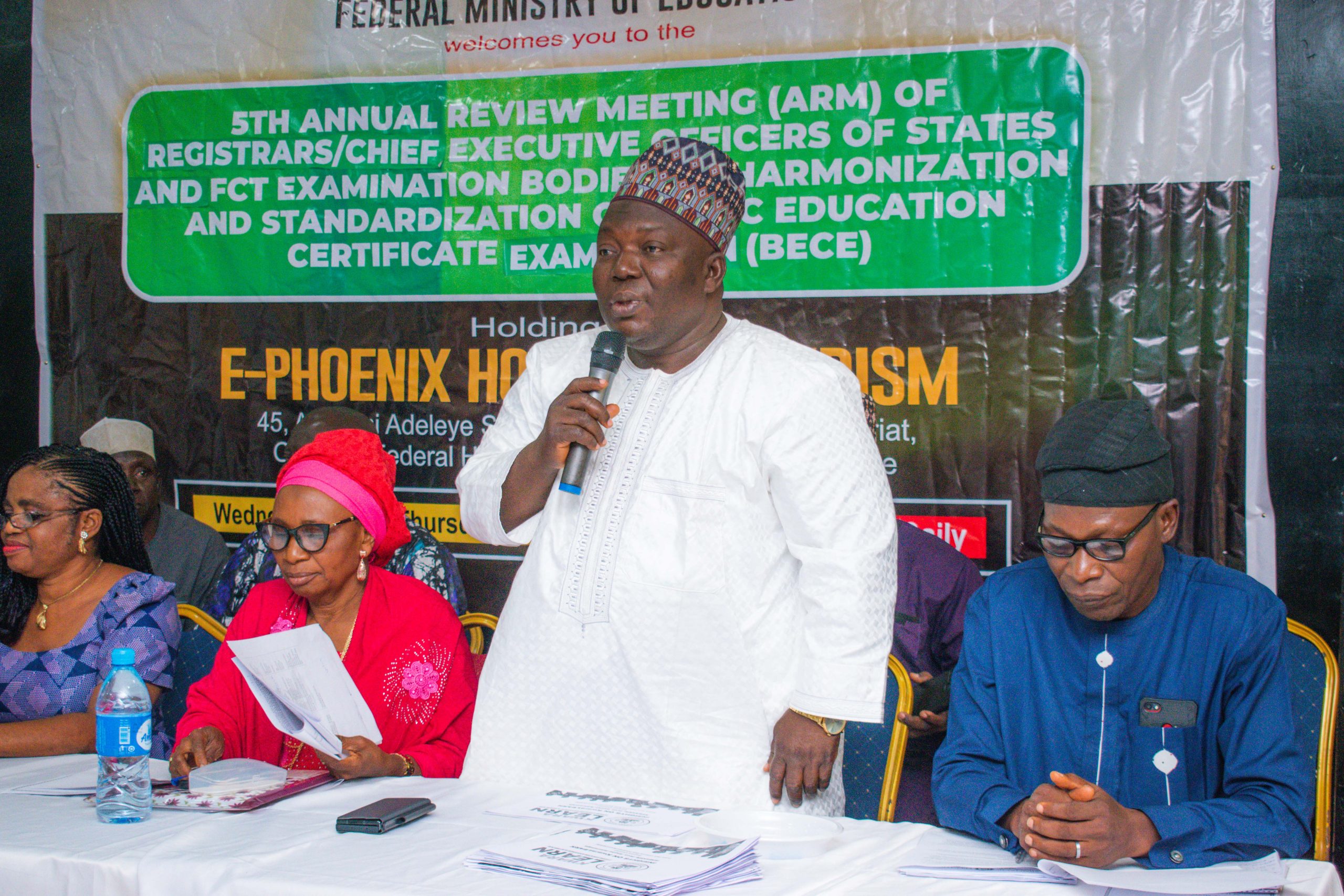 Speaking at the two-day event in Ilorin, Prof. Shehu Adaramaja, Chairman of the Kwara State Universal Basic Education Board (KWSUBEB), praised Governor AbdulRahman AbdulRazaq for taking proactive steps and implementing projects that will ensure the State's future success.
The KWSUBEB Chair stated that basic education in Kwara State is undergoing a revolution as a result of the AbdulRazaq-led administration's implementation of KwaraLEARN. He stated, "Our exceptional Governor launched the KwaraLEARN programme to secure Kwara State's future through education. This administration studied other local educational transformative programmes, such as EdoBEST and EkoEXCEL, before launching the KwaraLEARN initiative, which is intended to address Kwara State's basic education needs," he continued.
Prof. Adaramaja noted that the Kwara State government's introduction of the flagship education programme demonstrated the Governor's commitment to academic excellence and the repositioning of the State for sustainable development in the twenty-first century.
"KwaraLEARN has accelerated our students' learning, and their numeracy and literacy performance has skyrocketed, resulting in a better classroom culture and more robust curriculum management."
Furthermore, the KwaraLEARN programme improves the teacher-pupil interaction experience through eLearning, increasing uniformity and strict adherence to the curriculum by preloading teachers' tablets with lessons and content that are effectively monitored for standardization across all public primary schools in Kwara State.
Prof. Adaramaja went on to say, "With KwaraLEARN, we are revolutionizing and digitizing basic education in Kwara State." Only a visionary leader could think of and launch such a lofty initiative as KwaraLEARN."
Indeed, Kwara State is fortunate to have a thoughtful Governor who will not relent until Kwara State works for everyone. "Effective learning resources and materials, such as textbooks, independent study books, individual homework books, and other learning aids, are being provided to our teachers. Character boards, energisers and cheers, and reset and redirect techniques enable teachers to better manage classes and motivate students."
Prof. Adaramaja urged all State representatives at the 5th Basic Education Certificate Examination (BECE) Annual Review Meeting to emulate Kwara State and its basic education transformative agenda in order to develop sustainably and be on the right side of history.
KwaraLEARN (Leading Education Achievement and Reform Now) is a key new education programme launched by the Government of Kwara State to improve learning outcomes in public schools for all children in the state. KwaraLEARN uses innovative technology, a data-driven platform, high-quality learning materials, effective training and continuous coaching, and 360-degree support for teachers and school administrators to improve teaching and learning outcomes.