Governor AbdulRahman AbdulRazaq of Kwara State, Chairman of the Nigeria Governors' Forum, expressed his unwavering admiration for KwaraLEARN, highlighting it as his administration's most impactful policy since taking office four years ago. The initiative, which has positively transformed the state's education sector, is poised to leave a lasting legacy.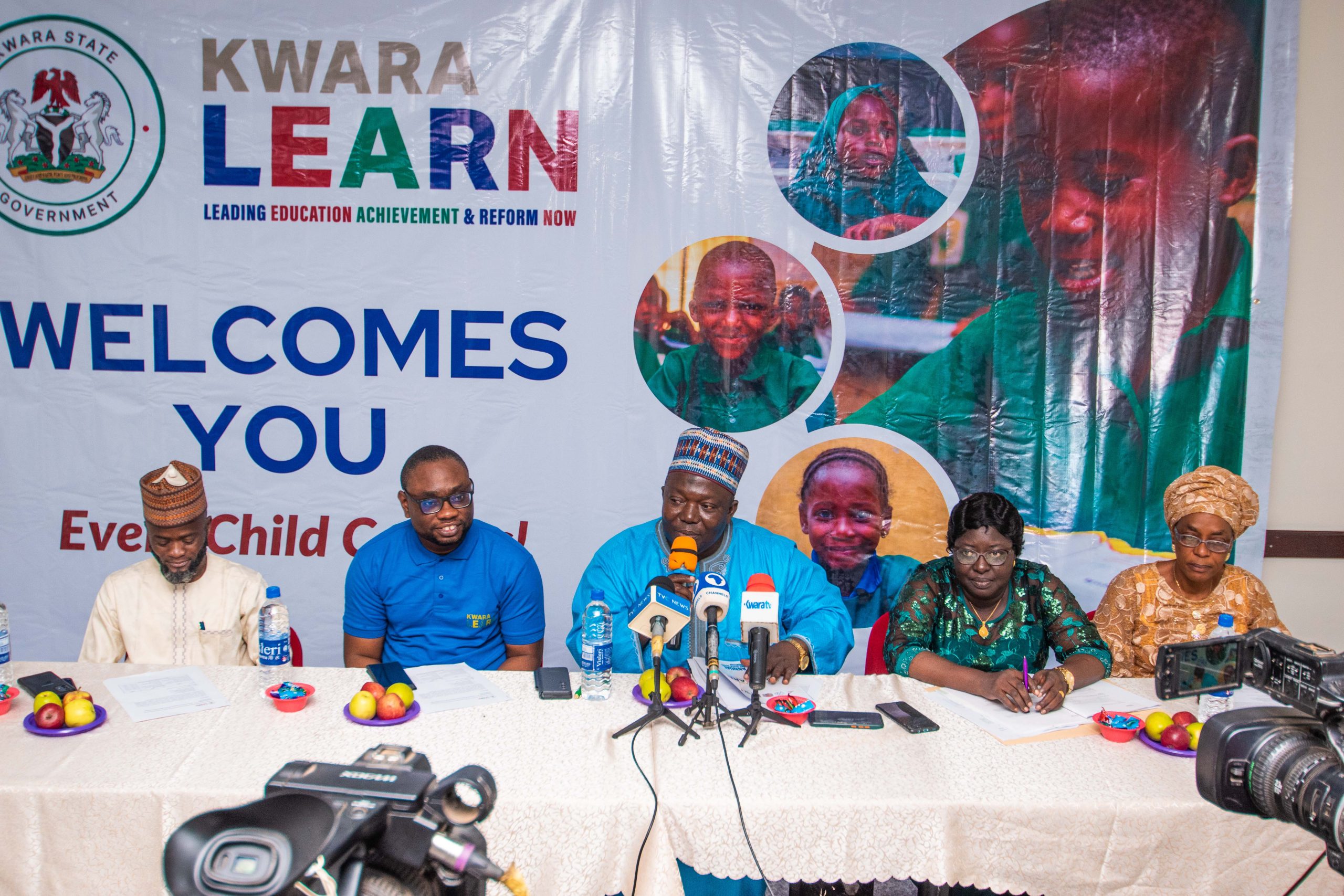 KwaraLEARN (Leading Education Achievement and Reform Now) is a revolutionary education programme implemented by Governor AbdulRahman AbdulRazaq's administration. It aims to bring about significant improvements in primary schools through innovative technology, data-driven platforms, high-quality learning materials, effective teacher training, and ongoing coaching and support for school leaders.
Speaking at a Stakeholder meeting during the Annual Performance Review and Press Conference of KwaraLEARN in Ilorin, Governor AbdulRazaq praised the programme for establishing an education system that equips primary school pupils with the skills to compete on a global scale. Governor AbdulRazaq acknowledged the desire to enact legislation that would compel political appointees and senior government officials to enrol their children in government primary schools. However, he noted that such a measure would be restricted by constitutional provisions safeguarding fundamental human rights.
The governor's Chief Press Secretary, Rafiu Ajakaye, represented him at the event and reiterated the profound impact of proper primary education on the local economy. Governor AbdulRazaq emphasised that a well-educated primary school student could contribute to a 100% improvement in their environment's economy, while the absence of quality education at this level would be detrimental to both the economy and society at large.
Governor AbdulRazaq stated, "KwaraLEARN is the most significant project of this administration. Projects may crumble, but the primary education structure established and solidified by this initiative will endure. Our pupils, empowered by the knowledge gained through KwaraLEARN, can stand shoulder-to-shoulder with their peers across the world. The technology in the hands of our teachers has made them highly efficient and effective. It also fosters a culture of transparency and accountability."
During the recent KwaraLEARN at one Press Conference and Annual Performance Review Presentation, Comrade Olateju, the Vice Chairman of the Nigerian Union of Teachers (NUT), Kwara State Wing, commended the programme for its positive impact on teacher empowerment, capacity building, and professionalism. He also highlighted the remarkable improvements brought about by KwaraLEARN in public primary school education across the state.
Professor Shehu Adaramaja, the Executive Chairman of Kwara State Universal Basic Education Board (KWSUBEB), revealed that KwaraLEARN currently operates in ten local governments and is scheduled to cover all sixteen by the beginning of the next academic session in September. He emphasised that the programme's success in the initial four pilot local governments—Baruten, Ilorin East, Offa, and Ilorin West—led to its expansion to an additional six local governments in late December last year, namely Ekiti, Ilorin South, Asa, Patigi, Oke-Ero, and Irepodun.
Furthermore, Adaramaja noted that the programme has significantly increased enrolment, with a minimum rise of 13% in the number of students enrolled during the last academic session. KwaraLEARN has also distributed essential learning resources and provided digital devices to empower 7,000 teachers and enhance their teaching services.
"The results from the 2022/2023 academic session demonstrate the effectiveness of KwaraLEARN's progress in the state. Our pupils have shown remarkable advancements in literacy and numeracy," stated Adaramaja.
Additionally, the programme has enabled Adaramaja to easily monitor the performance of teachers through the tablets provided to them. Any teacher found to be derelict in their duties has their salary withheld, ensuring accountability and motivating teachers to fulfil their civic responsibilities.
Governor AbdulRahman AbdulRazaq expressed his unwavering support for the KwaraLEARN programme, considering it the most outstanding initiative of his administration. The programme's comprehensive approach to education, coupled with its remarkable achievements, has solidified its status as a beacon of educational reform. With the expansion plans underway, KwaraLEARN is set to benefit every corner of the state, further driving progress and development in the educational landscape of Kwara.
This article appeared originally in Vanguard, May 25, 2023.