On this year's special occasion of Children's Day, we embark on a journey to meet a remarkable individual, a beacon of hope and inspiration within her community in Ilorin West Local Government, Kwara State.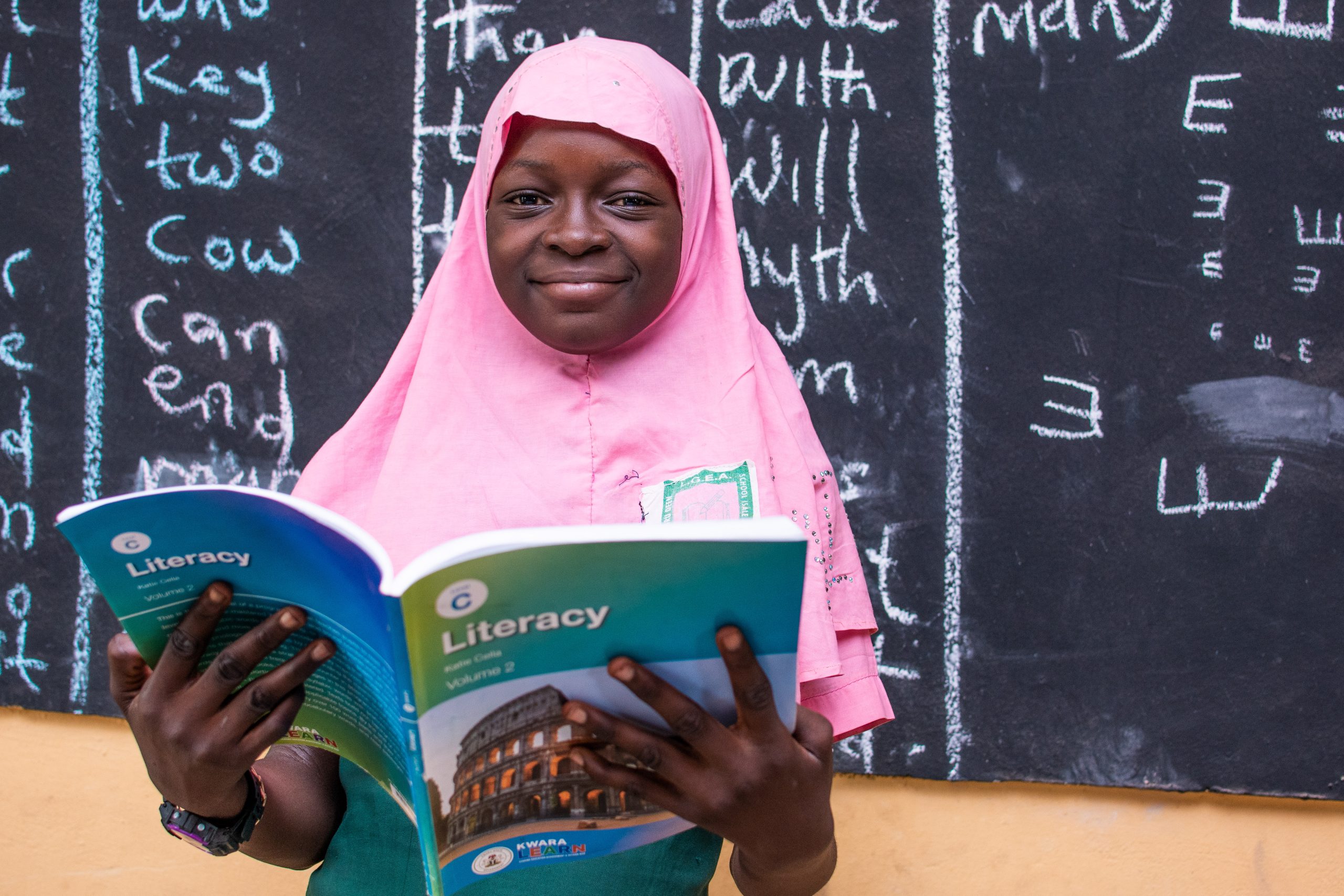 Join us as we step into the life of Tawakalit Abdulazeez, a twelve-year-old pupil from Ikhwanu-Nasirudeen LGEA, a school under KwaraLEARN. Her passion for learning and unwavering determination illuminate the path to a brighter future. Through her story, we see how education can transform lives, the strength of the community, and the limitless potential of Kwara's young generation.
Tawakalit is a remarkable young pupil at Ikhwanu-Nasirudeen LGEA, a KwaraLEARN school nestled in the vibrant community of Ilorin West Local Government Area. She is currently in primary six and loves Home Economics, her favourite subject. Notably, she holds a deep admiration for her class teacher, whose guidance has undoubtedly played a significant role in shaping her educational journey.
Coming from a family of seven, Tawakalit is the second eldest among her five siblings and the cherished first daughter. Her mother diligently contributes to the family's income as a dedicated petty trader, while her father skilfully navigates the bustling streets as an 'Okada rider', providing transportation services.
After school, Tawakalit immerses herself in a world of knowledge and growth. She finds solace in studying diligently, completing her homework meticulously, and honing her spelling skills by mastering new words. During her free time, she enjoys playing games like 'hide-and-seek' and helping her mother with household chores. She values her friendship with her closest friend, Ameerah, and believes in quality over quantity when it comes to friendships.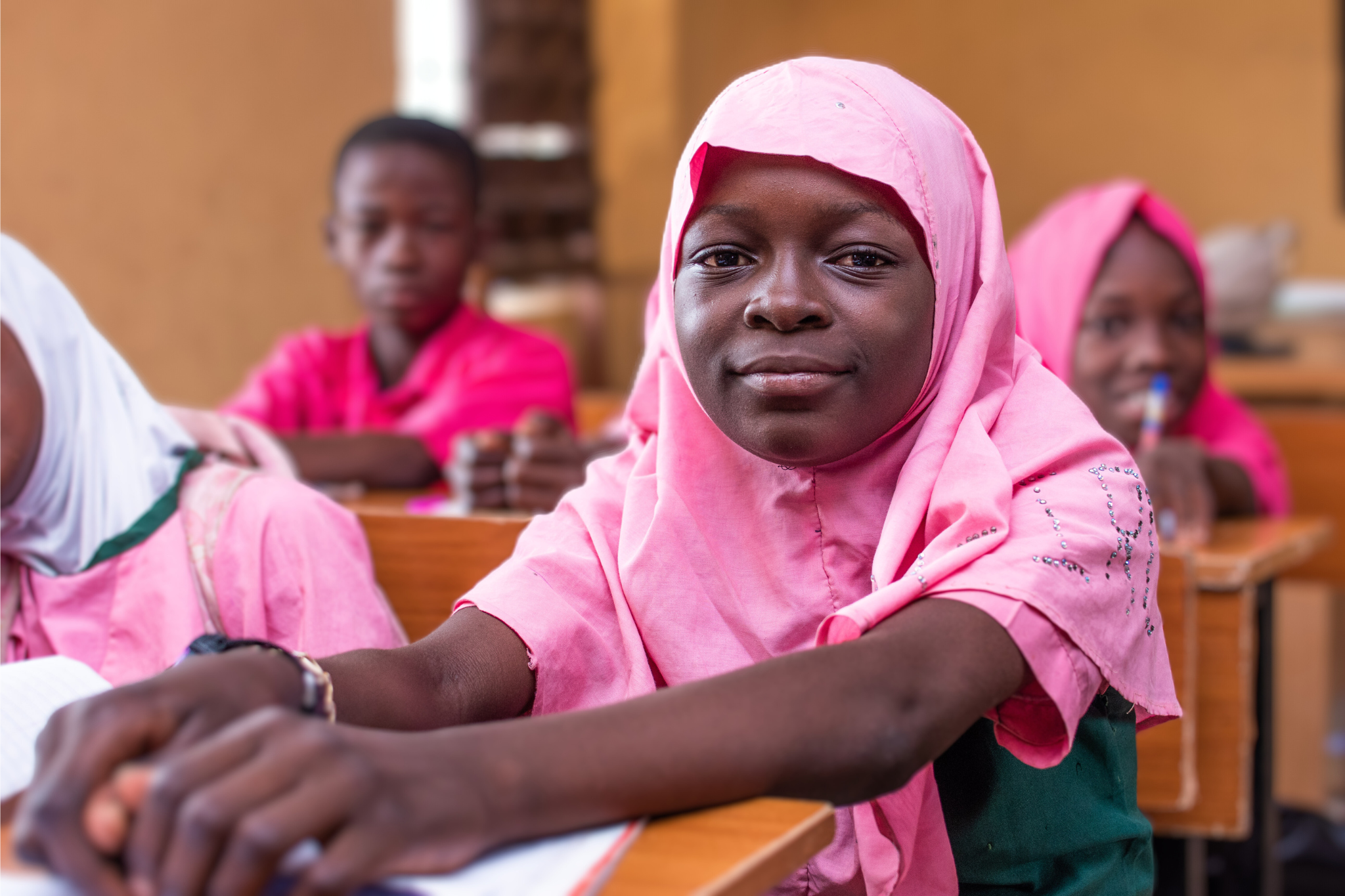 Reflecting on her educational journey so far, one moment stands out as truly memorable for Tawakalit. During her time in primary three, a group of generous individuals visited her school, offering an unexpected treat of Coco Pops during the holy month of Ramadan. This heartwarming gesture left an indelible mark on Tawakalit's young mind, symbolising the power of kindness and community.
As she envisions her future, Tawakalit holds an ambitious dream in her heart. Driven by her passion for helping others, she aspires to become a doctor. With determination and a heart filled with compassion, Tawakalit shines as a promising young individual, poised to make a significant impact on society.
Tawakalit's journey is a testament to the transformative power of education. Through KwaraLEARN, an initiative of the Kwara State Government, pupils like Tawakalit are given the opportunity to unleash their potential and pursue their dreams. On this Children's Day, as we celebrate Tawakalit's achievements, let us also recognise the importance of supporting educational initiatives and nurturing the talents of our young generation.
Feeling inspired by Tawakalit's story? You can also make a difference. Consider enrolling your child or informing your neighbours, friends, relatives, and the wider community about KwaraLEARN schools, where education is free and sustainable.
Together, let us continue to light the path to success for generations to come. May this year's Children's Day celebration serve as a reminder of the endless possibilities that lie within every young heart.