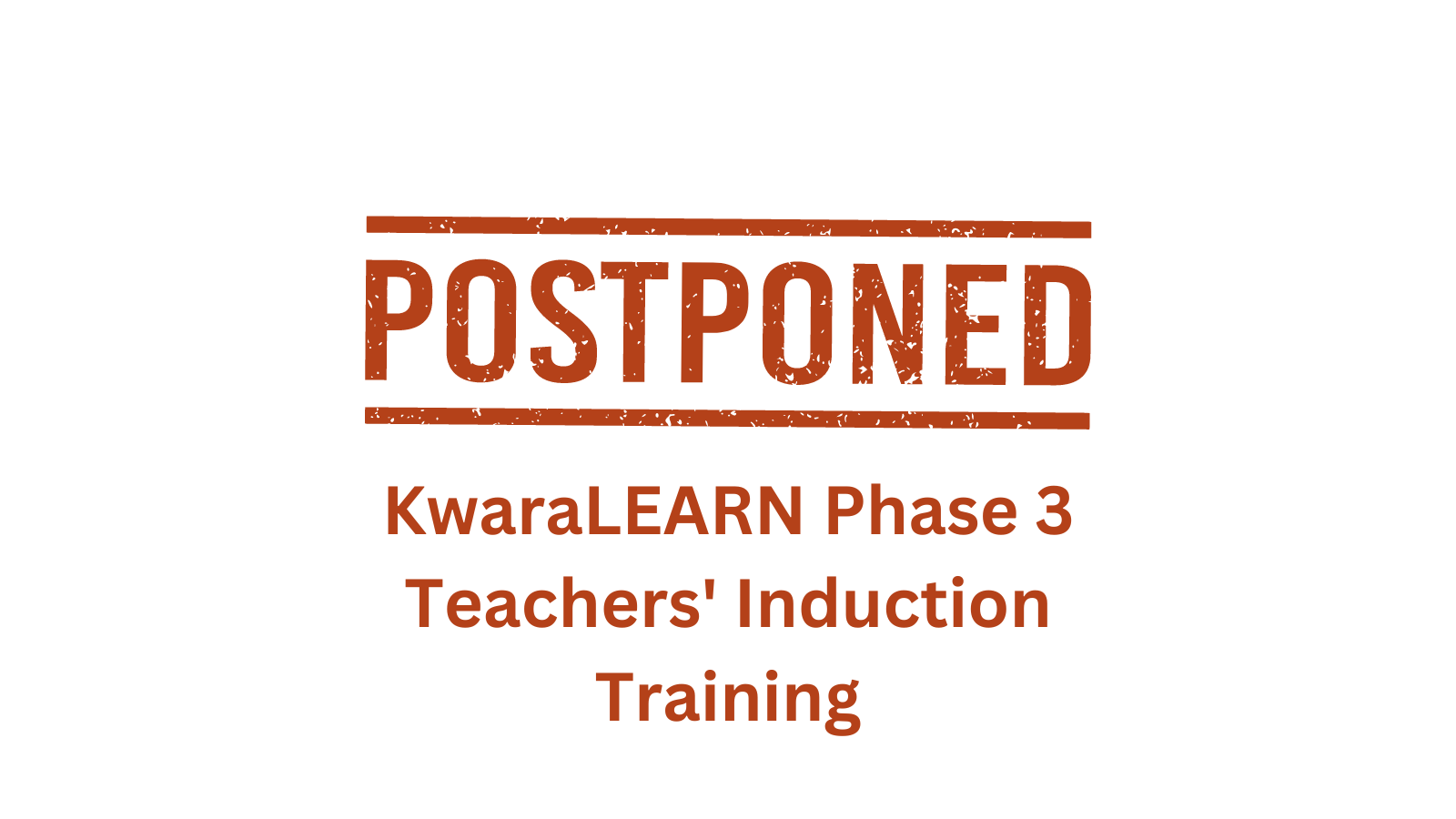 We deeply regret to inform you that the KwaraLEARN Phase 3 Teachers' Induction Training, originally planned for Monday, August 14th, 2023, has been postponed until further notice due to circumstances beyond our control.
We understand that this change may cause inconveniences, and we sincerely apologize for any disruptions this may have caused.
Please rest assured that we are actively working to reschedule the training. We will promptly notify you of the new date as soon as it becomes available.
We greatly appreciate your patience and understanding during this time.