Ilorin, April 26, 2023 – KwaraLEARN (Leading Education Achievement and Reform Now), the leading basic education reform programme by a subnational government in Nigeria, is proud to join the rest of the world in commemorating World Book Day 2023. With a renewed commitment to empowering the next generation of leaders through reading and learning, KwaraLEARN is dedicated to promoting a culture of literacy and education in Kwara State and beyond.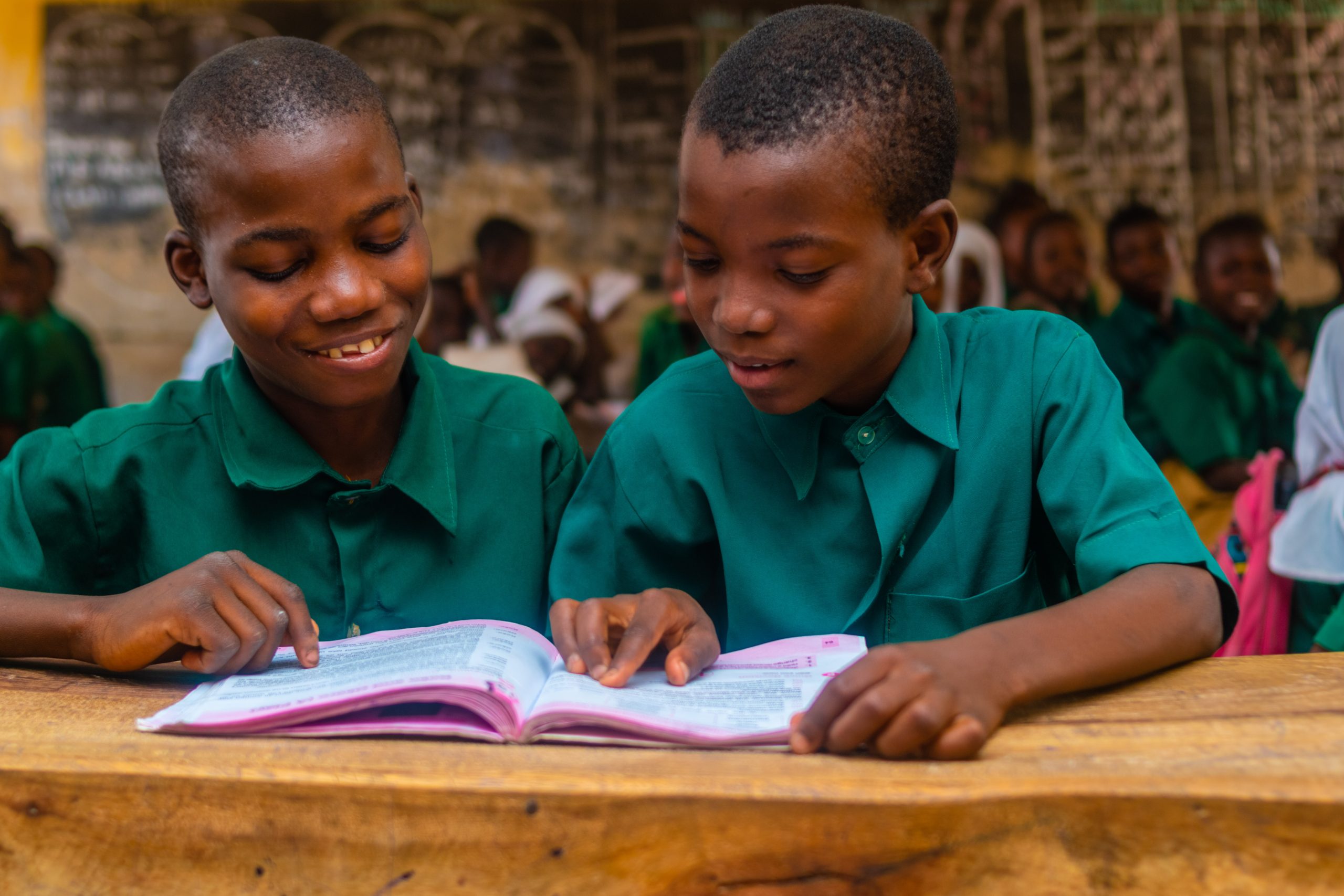 World Book Day is an annual celebration that promotes the love of books and reading. Every year, on April 23rd, people all over the world come together to acknowledge the importance of books as a link between the past and the future, a bridge between generations and across cultures. This year's World Book Day theme, selected by UNESCO, is "Indigenous Languages." This theme highlights the significance of preserving and promoting the use of indigenous languages, which are an essential part of cultural heritage and identity.
KwaraLEARN recognises the importance of preserving and promoting indigenous languages, especially in a region where a significant portion of the population are native Yorùbá speakers. In line with UNESCO's Global Action Plan of the International Decade of Indigenous Languages 2022–2032, KwaraLEARN has made a concerted effort to incorporate indigenous language lessons and resources into its curriculum.
"In the past year alone, we have made significant strides in our mission to provide quality basic education to every child in Kwara State. Through our efforts to promote literacy and foster a love of reading, we are breaking down barriers and creating opportunities for every child in our dear State. World Book Day is a reminder that education is the foundation of a strong and prosperous society." Said Governor AbdulRahman AbdulRazaq.
"With the distribution of over 1,184,915 textbooks and learning materials, including indigenous language textbooks, we are demonstrating our administration's commitment to changing the status quo and improving the quality of education for all." His Excellency added.
Femi Oyinloye, KwaraLEARN's Academic Director, in his remarks, emphatically stated that "language is a fundamental aspect of cultural identity and by preserving and promoting indigenous languages, we can help create a more diverse, inclusive, and culturally rich society".
As the world celebrates the importance of books and reading on this special day, KwaraLEARN is reaffirming its commitment to provide accessible and affordable quality basic education to every child in Kwara State, regardless of their background or socio-economic status.
"Today a reader, tomorrow a leader" is not just a catchy slogan; it's a truth that has been proven time and time again. We believe that reading and learning are the keys to unlocking a brighter future for the Kwaran child and our nation," said Prof. Shehu Raheem Adaramaja, Executive Chairman, Kwara State Universal Basic Education Board.
"While we are committed to promoting indigenous languages and preserving cultural heritage, we also recognise the importance of providing our pupils with access to quality education across a broad range of subjects. KwaraLEARN curriculum is designed to ensure that students have a well-rounded education that prepares them for success in the modern world," Prof. Adaramaja added.
As part of our World Book Day celebration, KwaraLEARN is organising a series of events aimed at promoting reading culture. These events include book swaps and storytelling sessions, all aimed at fostering a love for reading.
KwaraLEARN's World Book Day celebration is a testament to its commitment to providing quality education to the children of Kwara State. By promoting a culture of literacy and education, KwaraLEARN is empowering the next generation of leaders to succeed in a rapidly changing world.
2019 Nobel Prize-winning economist, Professor Michael Kremer's groundbreaking study in Kenya found that the same methodology that underpins KwaraLEARN delivered learning three times more in literacy than traditional teaching methods. The study is among the greatest of any rigorously studied intervention in Africa/Emerging Markets.
"We believe that reading is essential to personal and professional growth, and we are committed to fostering a love for reading in our pupils, but equally important is our mission to provide solutions to learning poverty," said Dr Razak Agboola, a Learning and Innovation Expert at KwaraLEARN.
As the celebration comes to an end, Kwara State Government reiterates its commitment to empowering every child in Kwara State with quality education and the tools they need to succeed. With a renewed focus on promoting indigenous languages, KwaraLEARN is dedicated to preserving and promoting the cultural heritage of the region while also providing access to quality education.